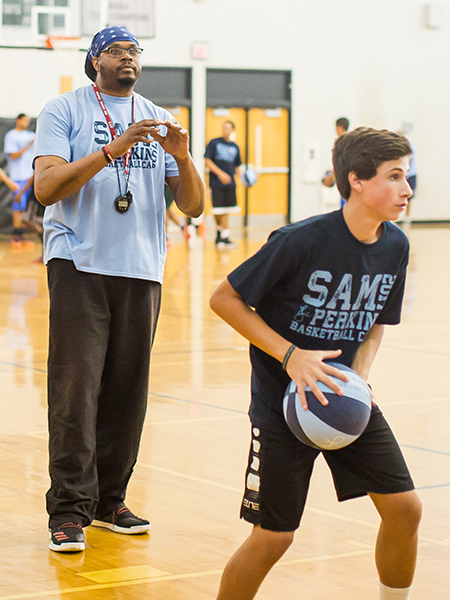 Welcome to the website for the Sam Perkins Basketball Camp.
My staff and I are very excited to annually facilitate the Sam Perkins Basketball Camp in Chapel Hill. The administrative staff has more than 60 years of experience in athletic conference/camp planning, financial management and student development. The coaching staff has a wide range of basketball experience; from high school coaching to NCAA tournament exposure to NBA playoff experience. We are committed to instructing each camper in the fundamentals of the game. Participants will focus on improving their skill set by learning and playing in an intensive, yet enjoyable five-day camp. Our camp is open to males and females, ages 8-16, all positions.
This site provides continuous access to camp registration and general information.
Feel free to contact us should you have any questions. We look forward to seeing you.